About Us
Center for Science, Technology, Engineering, and Mathematic Education (BILTEMM) at Middle East Technical University, Ankara, Turkey, was recently established with the aim of advancing education in STEM fields. Through collaborative work of interdisciplinary community of faculty members, BILTEMM is committed to improving and enhancing opportunities for schools, educators, and students. The aims of BILTEMM include evaluating school curricula, developing new programs, advocating for diversity and access, and influencing relevant policy in education of STEM fields.
BILTEMM activities target developing students' and teachers' 21st century skills and knowledge, enhancing their attitudes towards STEM fields, and contributing to the society by presenting solutions to the social and ecological problems through innovation in science, technology, engineering, and mathematics education.
BİLTEMM's research and development activities regarding STEM education include:
Developing innovative STEM education approaches, applications, and products,
Conducting programs and trainings for teachers, educators, and leaders to disseminate research informed innovative STEM education approaches,
Developing open STEM education content,
Implementing programs to provide equal STEM education opportunities for disadvantaged groups,
Proposing national and international projects for supporting excellence in STEM education.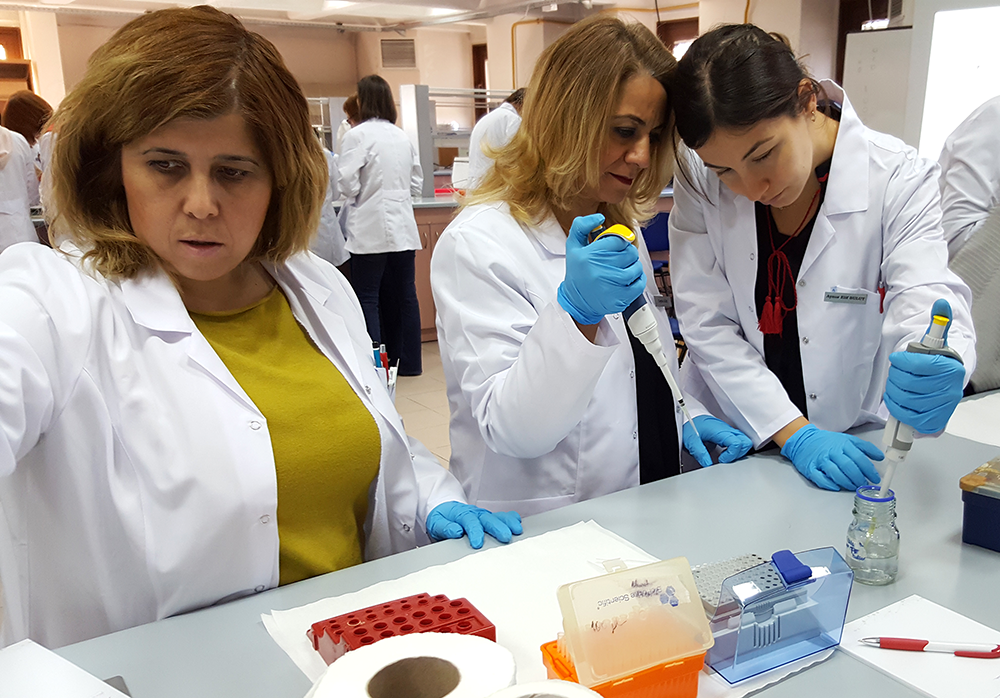 Biology teachers – ABE project
---
Last Updated:
02/11/2017 - 14:58